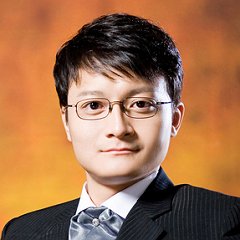 Registered user since Tue 23 Jun 2020
Bio:
Shang-Wen Cheng tackled his doctorate at the Institute of Software Research with the Carnegie Mellon University School of Computer Science, advancing the state of art in software architecture based self-healing systems, particularly Rainbow and Stitch.
After finishing graduate school, he fully immersed himself in industry, first spending 6 ½ years at NASA Jet Propulsion Laboratory designing and autocoding flight software for the Soil Moisture Active Passive mission, later serving on its operations team; subsequently spending a little over 4 years, so far, at Uber Advanced Technologies Group engineering safe self-driving tech.
He continues to find ways to apply research ideas from software architecture, self-healing systems, and multi-objective trade-off analyses.
When not thinking about self-aware systems, he enjoys spending time with his lovely wife and two boys, as well as running and swimming. More recently, he got interested in FPV drones.
Affiliation:
Uber Advanced Technologies Group
Research interests:
Self-Healing Systems, Software Architecture, Multi-Objective Tradeoffs
Contributions
2020
International Conference on Software Engineering for Adaptive and Self-Managing Systems