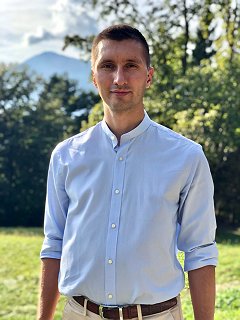 Registered user since Fri 26 Jun 2020
Bio:
I received my PhD from the University of Trento (Italy) under the supervision of Prof. Fabio Massacci. My thesis title is "Decision Support of Security Assessment of Software Vulnerabilities in Industrial Practice" and my PhD was completed in compliance with the requirements of "Doctor Europaeus". My research was honoured silver medal on 2017 ACM/Microsoft Student Research Competition in the Graduate category and I was an invited speaker at the Github Satellite 2020. During my PhD, I spent 6 months in the Security Research Group at SAP Labs France.
Previously, I was a Leading Engineer in the Technological Security Department at the JSOC "Bashneft" (Russia), where I was responsible for protecting corporate infrastructure from cyber threats and viruses with the help of solutions developed by Cisco and Trend Micro. I deployed the system for web traffic analysis; configured antivirus system to work on such unstable objects as remote gas stations and deployed it to all the gas stations of the company; developed and applied a strategy for preventing ransomware attacks.
I am also a semi-professional volleyball player, passionate snowboarder, and hiker.
Affiliation:
University of Trento
Research interests:
Cyber Security, Risk Assessment Methods, Software Verification, and Software Security
Contributions