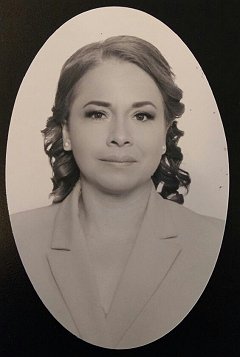 Registered user since Sat 4 Jul 2020
Bio:
Working Experience: 3 years as a Ph.D. student in Computer Science at University College Dublin and Lero, the Irish Software Research Centre. 15 years as a Practitioner working in Industry as a Software Engineer and a System's Analysis.
Education: Ph.D. in Computer Science University College Dublin Dublin, Ireland February 2018 - present Topics: Software Engineering, Cybersecurity, Digital Forensics, Forensic-Readiness Research: My Ph.D. approach proposes a requirements-based solution to engineering forensic-ready software systems. These systems can log a minimum amount of relevant data that can be used to detect and investigate potential security incidents.
Master in Information Technologies Management Universidad de las Americas Puebla San Andres Cholula, Puebla, Mexico March 2016 - June 2018 Mark: 98 Magna Cum Laude/100
Bachelor in Computer Systems Engineering Instituto Tecnologico de Queretaro Queretaro, Queretaro, Mexico August 1995 - March, 2001 Mark: 89 Cum Laude/100
Affiliation:
University College Dublin & Lero
Research interests:
Software Engineering, CyberSecurity, Digital Forensics, Forensic-Readiness
Contributions